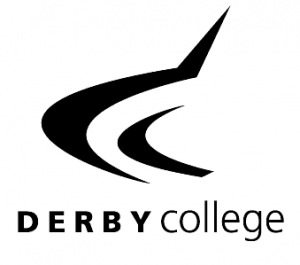 Subject:
Professional Construction
"I was really nervous at first about going back to college in my thirties, but the lecturers were great – very supportive."
About Carrie Hallsworth
Trainee QS Carrie proves it's never too late to train for the right job
Trainee quantity surveyor Carrie Hallsworth is living proof that it's never too late to train for the career you really want.
As well as being a mum to two young children, she holds down a busy job with a property maintenance company and is studying hard for a foundation degree in quantity surveying at Derby College.
Carrie, who is 33 and from Heanor, intended to go into higher education straight after school but instead went out to work and got used to drawing a regular income.
She worked in offices, at a supermarket and for a building society but none of these jobs was really 'her'.
It was only when husband Vaughan, a joiner, suggested she apply for a job in contracts with his employer, CLC Group in Shepshed, that Carrie discovered her true career path.
She was taken on as a tenant liaison officer and found she especially liked managing the budgets and controlling the purse strings. So, on return from maternity leave after having her second baby, she asked CLC Group if she could train as a quantity surveyor.
Carrie is now in her second year of the part-time course and plans to go to Nottingham Trent University and gain her full degree once she's finished her foundation degree next year.
Find out about studying Professional Construction at Derby College.