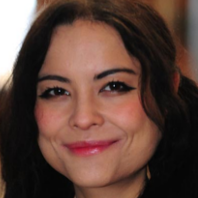 Subject:
Engineering
"The Roundhouse is brilliant – it has everything you need. In the long term I'm hoping to get onto an apprenticeship which hopefully could lead to the start of a good career."
About Hitomi Ferguson
Engineering is a building block for Hitomi's future
Teenager Hitomi Ferguson is following in her father's footsteps as she gains crucial engineering skills through Derby College. The 18-year-old from Ilkeston is working on Derby College's Performing Engineering Operations (PEO) NVQ Level 2 course at the Roundhouse –  having previously completed a course in engineering and technology at the Ilkeston site. She particularly loves the hands on work of welding, and In the long term hopes to gain an apprenticeship as the building block to her future career. Hitomi was brought up in Sweden and only came to Derbyshire at GCSE age when her dad's Rolls-Royce engineering job brought him to the UK.