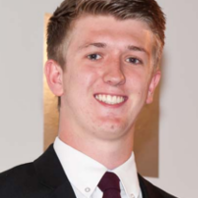 Subject:
Professional Construction
"I'm so pleased that I joined the Derby College Employment and Skills Academy which opened so many doors for me"
About Jonathan Barcz
Surveying a bright future in construction
Joining the Extended Diploma in Construction and the Built Environment gave Jonathan Barcz a real head start in his career as a quantity surveyor.
Jonathan is one of the talented learners who have benefited from our Professional Construction Employment and Skills Academy, which offers work placements and mentoring support from local employers.
The opportunities led to him securing an apprenticeship at UK Construction in Derby and he is now studying the part-time BSc (Hons) Quantity Surveying at Nottingham Trent University, sponsored by his company.
Jonathan was also named the Professional Construction Learner of the Year at our 2014 Peak Awards, thanks to his focused approach to his studies and his outstanding marks.
Find out about studying Professional Construction at Derby College.