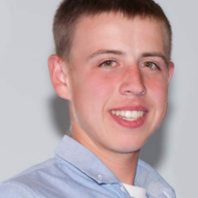 Subject:
Professional Construction
"I am enjoying my placement with GF Tomlinson and I learnt a lot over the course of just a year."
About Jordan Richards
Building a winning future
Jordan Richards built his confidence as well as his technical skills on a Derby College Construction course – and the quality of his work has now been recognised in a string of competitions. Having taken a full-time course at our Ilkeston campus, Jordan secured an apprenticeship with GF Tomlinson, returning to College to take his qualifications to the next level. His tremendous commitment to his work saw him win the Junior Regional Skill Build brickwork title, take runner-up place in the Guild of Bricklayers regional competition, and gain a commendation in the College's 2014 Peak Awards. He also reached the national finals of the Young Builder of the Year Award, attending a ceremony at the House of Commons.
Find out about studying Professional Construction at Derby College.