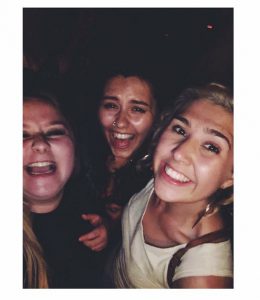 Subject:
BTEC in Art and Design
"I was always supported by my teachers with any idea I had, no matter how big!"
About Ocean Hampson
Ocean did her BTEC in Art and Design at Derby College. She is now a student at Falmouth University.
"I had such a wonderful 2 years at Derby College. I was given the support and guidance to channel my creativity into a career and it helped me to realise I was capable of progressing to higher education.
Derby College for me was a fantastic learning environment and the incredible facilities and the technical staff were a couple of my favourite things about going there.
I think that my fondest memory when I look back at my time at Derby College will be putting on the final show there."
0817