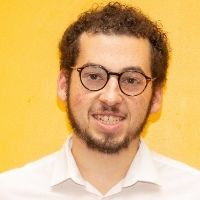 Subject:
Construction Management
"My time at college helped me to excel under pressure and increase my confidence."
About Richard H.
Richard studied for a Foundation Degree in Construction Management, leaving college in 2018 and going on to work at NRA Roofing & Flooring Services Ltd as an Estimator.
"I would describe college as a key stepping stone to the next step of my career. My favourite thing was working in groups with like-minded individuals who work for a variety of construction companies and can therefore offer a variety of skills.
"I loved my course because I got to socialise with friends who are now construction professionals who I liaise with!"
1122k