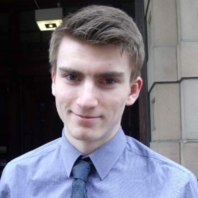 Subject:
Social Media
"I'd always been interested in both the software and hardware aspects of computer technology"
About Sam Mount
Logging into a social media career
Apprentice Sam Mount is helping Derby's Cathedral Quarter Hotel to improve its social media presence. He is one of three apprentices recruited by the hotel across its operations in a new partnership with Derby College.
One of the city's top boutique establishments, the hotel is a business focused on customer experience, and values its social media credibility highly. Sam's work plays an important role in communicating and engaging with customers as well as building the hotel brand through creative platforms.
He attends Derby College on day release every two months as he works towards an NVQ award.