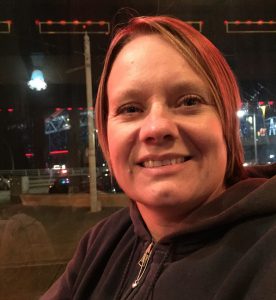 Subject:
NNEB
"A fantastic college that provides a very different and interesting way to learn!"
About Sarah Wall
Sarah, now a self-employed Childminder, studied her National Nursery Examination Board (NNEB) qualification at Derby College.
"My time at Derby College helped me to mature and develop as a person. It gave me the skills to go into a working environment with confidence" said Sarah.
"The way the lecturers gave you the tools to think for yourself was one of the best things about my time at college. By thinking for myself I was able to build on skills I already had but didn't realise."
"College gave me some amazing experiences that will stay with me forever!"
0817