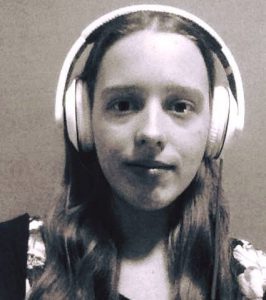 Subject:
Art and Design
"What a great experience and a good place to be! Staff were friendly and inspiring and the facilities were very good."
About Shannon Warren
Shannon, now a full-time student at Derby University, attended Derby College to do her Level 3 Extended Diploma in Art and Design.
"My time at college helped me make a decision about what I wanted to become. It inspired me to think about going to university to study Art further. It also helped me to realise my passion for painting and drawing."
"Through my course I was able to create pieces of Art and explore different techniques and processes in Art and design. I loved making new friends and contacts and being in a warming environment and creative atmosphere. Also, learning how to do lino printing and life drawing was very good!"
"I really loved my course at college! The head of Art and all the other staff were really helpful. My lecturers made the course interesting and they were very good at explaining things and giving advice and guidance."
"It was good being in a creative environment where animators, illustrators and fine artists were kept together in the class. I found it useful being with people who specialised in other areas of art as it helped me to develop my own practice."
0817