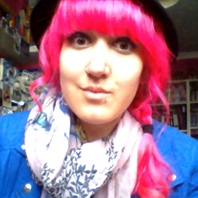 Subject:
A Levels
"Derby College made me think that going to university was worth bothering with after all!"
About Chloe Henchliffe
Studied: A Levels in Fine Art, Textiles and History
Now studying BA (Hons) in Contemporary Crafts at Plymouth College of Art
Chloe arrived at Derby College unsure where she was going to take her passion for art and certainly hadn't considered taking her education to university level. Today she's set her sights on using her newly-learnt skills on some pretty-impressive career goals as she studies hard at Plymouth College of Art.
Find out about studying A Levels at Derby College.
To view Chloe's full case study click here.