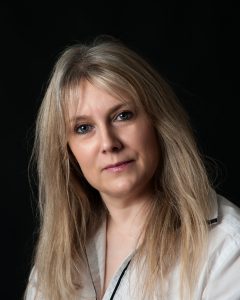 An award-winning Derbyshire playwright, who teaches Creative Writing at Derby College, is returning to the London stage with a new play exploring the broken lives of five prison inmates.
Tina Jay from West Hallam has adapted two of her previous short plays 'Walking' – which won the Kenneth Branagh Award for drama writing – and 'Dog City' to create 'Held'.
Directed by Richard Elson and supported by funding from Arts Council England, the play will run at the Tristan Bates Theatre in London from June 6-17.
Among the audience will be several adult learners who join Tina's weekly Creative Writing sessions at the College's Roundhouse campus – covering a wide range of genres from short stories to writing plays.
She said: "I am particularly delighted that some of the people from the Creative Writing course at Derby College are planning to see the play.
"They are a very talented and committed group and I hope that it inspires some of them to develop their play writing skills in the future."
Tina explained that she was inspired to write the play from teaching in a male prison although the storyline of five inmates is fully fictitious.
"It is a hard hitting and powerful story reflecting the environment that it is set but I hope that it will be an enjoyable experience for the audience."
Tina is currently studying for an MA in television script writing and is hoping to develop that side of her career moving forwards.
"I love combining studying myself with my writing work and then teaching.  I am very passionate about helping to develop creativity in my home area, and supporting people to develop their talents."
The Creative Writing course is part of Derby College's Learning for Leisure programme of evening and weekend short courses for adults.  The new course started on April 25 as do courses in body massage for beginners and an introduction to photography. For more information, please visit www.derby-college.ac.uk or call 0800 028 0289.