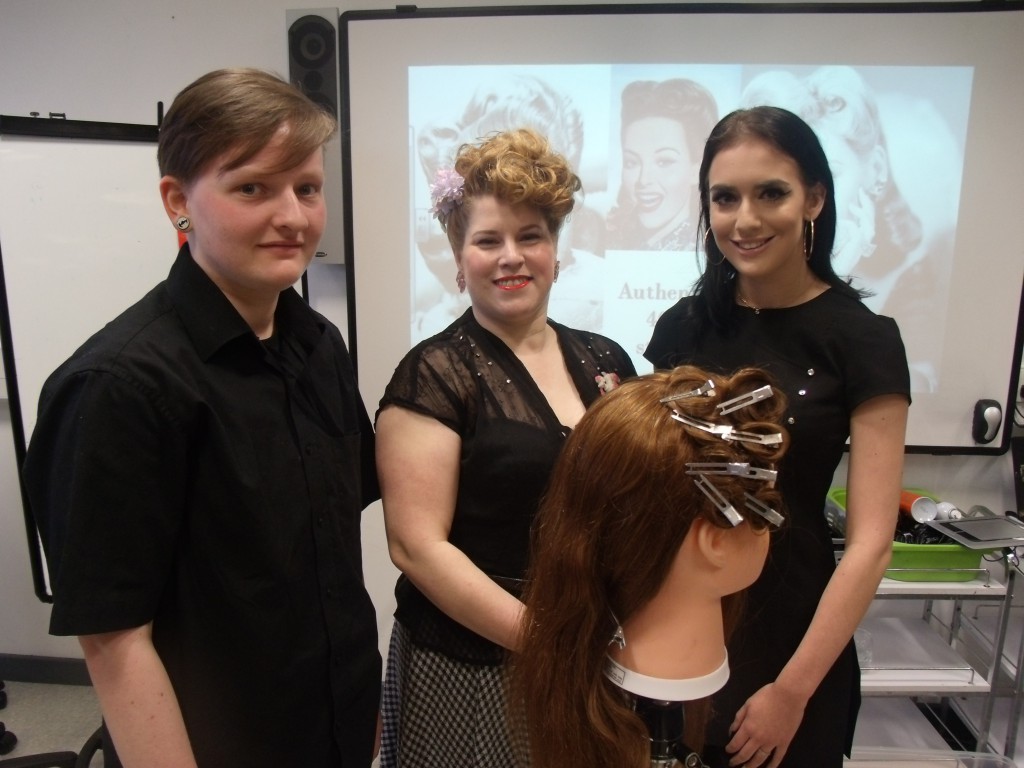 Derby hairdresser Sarah Bloor, who specialises in vintage styles, held a masterclass for Hair and Media Make Up students at Derby College's Roundhouse campus.
Sarah, who owns her own business Pin Up Curl also featured in a recent televised hair competition. She showed the students how to create the Victory Roll hairstyle – made famous in the Thirties and Forties by such film stars as Rita Heyworth.
She said: "Vintage hair styling is all about moulding and manipulation and the Victory Roll in particular is now a popular modern classic amongst those on the vintage and rockabilly scenes.
"They can be tricky to achieve and I have loved the opportunity to come and show the next generation of hairdressers how to achieve this look.
"This is all about adapting old techniques for the modern day."