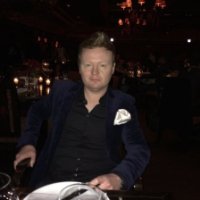 Daniel Ranby is pursuing his dreams in the business world, and doing a good job of catching them up. The former Derby College student told our Alumni Team about his time at college, his latest business venture and his tips to succeed in business.
Daniel's story (so far)
Daniel graduated from Derby College with a Business Studies qualification under his belt and plenty of ambition.
"The Business Studies course made me more open minded. It was my initial insight into what is really involved in running my own business and what it takes to succeed."
Daniel had big plans for his future, but it wasn't until he started studying that he was able to begin shaping them into something that could make money
"I always wanted to run my own business, and Derby College gave me the insight I needed," said Daniel.
Today, our entrepreneurial former student runs his own extremely successful business, which he built from scratch. Commercial Consultants is a recruitment consultancy specialising in the engineering, operations and business management sectors of the transport industries.
"I started my business with only two computers. My ex-business partner put in £800. I've been running the business for eleven years now and I bought out my partner four years ago. I have full control over all aspects of the business, from the profit and loss to the planning and strategy."
Daniel describes his journey as "Starting up from a blank piece of paper and having to make everything happen from scratch," something which he is understandably proud of, but more so because his business is now "achieving over 3.5 million in revenue."
Words of wisdom
We asked Daniel what it takes to succeed in the business world: "A lot of drive is required and the ability to bounce back is a must." He is currently looking forward to starting another business.
Inspired by Daniel's story?
You can start by exploring the business courses available at Derby College