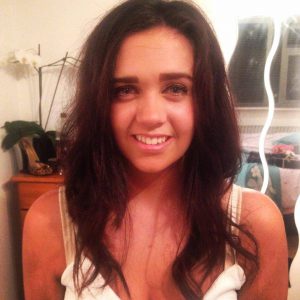 Emily Musk gained her BTEC Extended Diploma in IT and Business at Derby College. Her qualification allowed her to progress to university, which she says has been "one of the best choices of [her] life."
Here's what she had to say to our Alumni team about university life, her "fantastic" experience of Derby College and her future career ambitions.
"College had fantastic lecturers and students," said Emily.  "The way it was run made me want to go into college and study hard for university. All of the modules I took at Derby College Joseph Wright Center have been useful in my degree and have helped me excel over other students.
After graduating from Derby College with an excellent qualification, Emily was offered a place at the University of Lincoln studying MComp Computer Information Systems with a Placement Year.
"University so far has been one of the best choices of my life, meeting new people and building on the knowledge which I got from college," she said. "Currently, I am on a placement year as part of my degree with General Electric which is in the top 10 in Forbes!
"Whilst on my placement, I have learnt the day to day of going to work but also building on my soft and technical skills which I will take with me when I go back to university. The knowledge I have taken from both institutions is irreplaceable."
"The greatest challenge since being at university is leaving home," said Emily. "Although I only moved two hours away, I am now in a placement down in London which is nearly five hours away from home. However, by delving into the unknown and pushing for my career it has been one of the best decisions I have ever made!
"Once I have completed my university study, I will hopefully be a member of GE's exclusive graduate scheme and working in Digital Automation. If this is however not successful, I will be finishing a masters at a university to further expand my knowledge.
"In five years time, I see myself at a corporate company within the digital sector. Currently I have been exposed to this environment on placement and I am loving it. However, I do wish to become a lecturer in the future so may be doing a teaching qualification at some point.
"University has been the best choice of my life, without it I wouldn't have been exposed to the fantastic opportunities I have now but also I wouldn't have made the big group of friends which is also key at university. Try hard, play hard, and you'll succeed!"