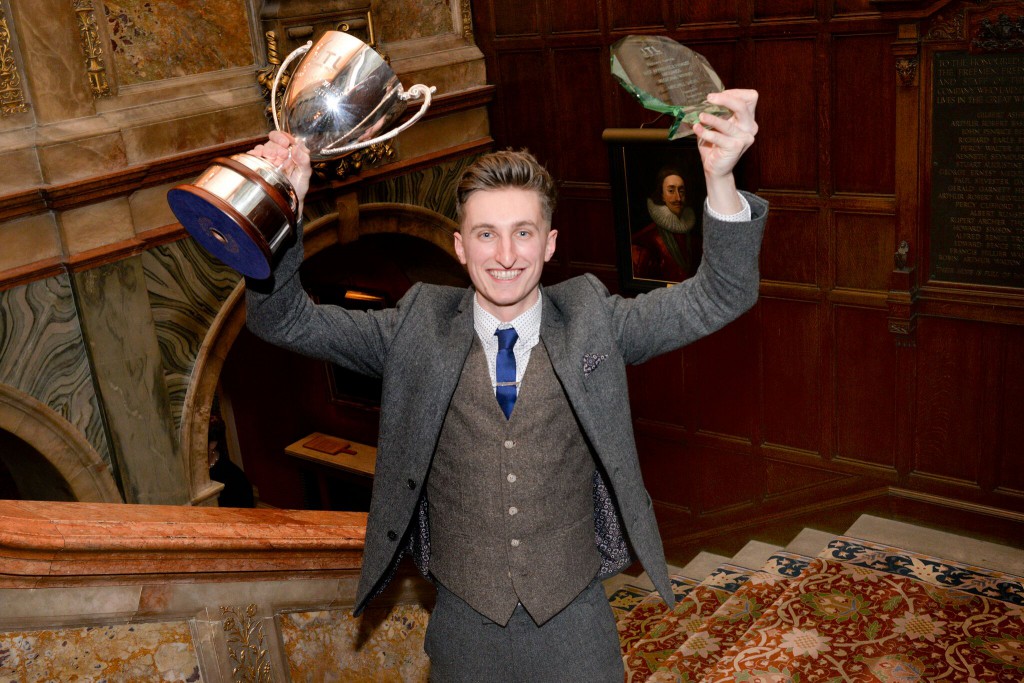 Former Derby College Electrical student Mitchell Shore has been named Apprentice of the Year for 2016 by national training provider JTL.
Mitchell, who is 22 and from Chaddesden, fought off competition from more than 6000 apprentices  across the UK to take the title at an awards ceremony at London's Drapers' Hall, attended by 150 people.
He and his fellow finalists were judged on their practical electrical installation abilities as well as their knowledge of industry regulations during a technical theory test.
Mitchell originally started as a full-time student on Derby College's two-year electricians' course at the Roundhouse but left after the first year to take up an apprenticeship in Burton.
While with the company, he went on to on to gain his level 2 and 3 qualifications at the college under the guidance of his JTL training officer Peter Bunting.
Last June Mitchell started his own business, LECAW Electrical Services based in Belper, and less than a year on, already employs one other full-time electrician.
He said: "Business is going well. We're covering several sectors including domestic, commercial and industrial installations, and with recently new contracts we anticipate that sales will exceed £1 million by late 2018.
"Having the national title recognition will really demonstrate to current and future clients the high standard of service we offer.
"I'm driven and determined to succeed and the judges who interviewed me said they liked my entrepreneurial spirit.
"I've always been hands-on and practical but I also enjoy the studying side too, gaining valuable and important industry qualifications.
"Attending Derby College and taking up the apprenticeship scheme were the right choices for me."
Mitchell's fiancée, hair stylist Katie Weeds, also took an apprenticeship via Derby College, and, like Mitchell, she started her own business within a year of qualifying.
Katie now employs four stylists at her hair salon in Belper, which opens seven days a week, and plans to open a further two salons this year.
Mitchell, who helped to refurbish Katie's Belper salon, added: "Katie is very proud of me and I think she had a tear in her eye when my name was called out at the awards ceremony."