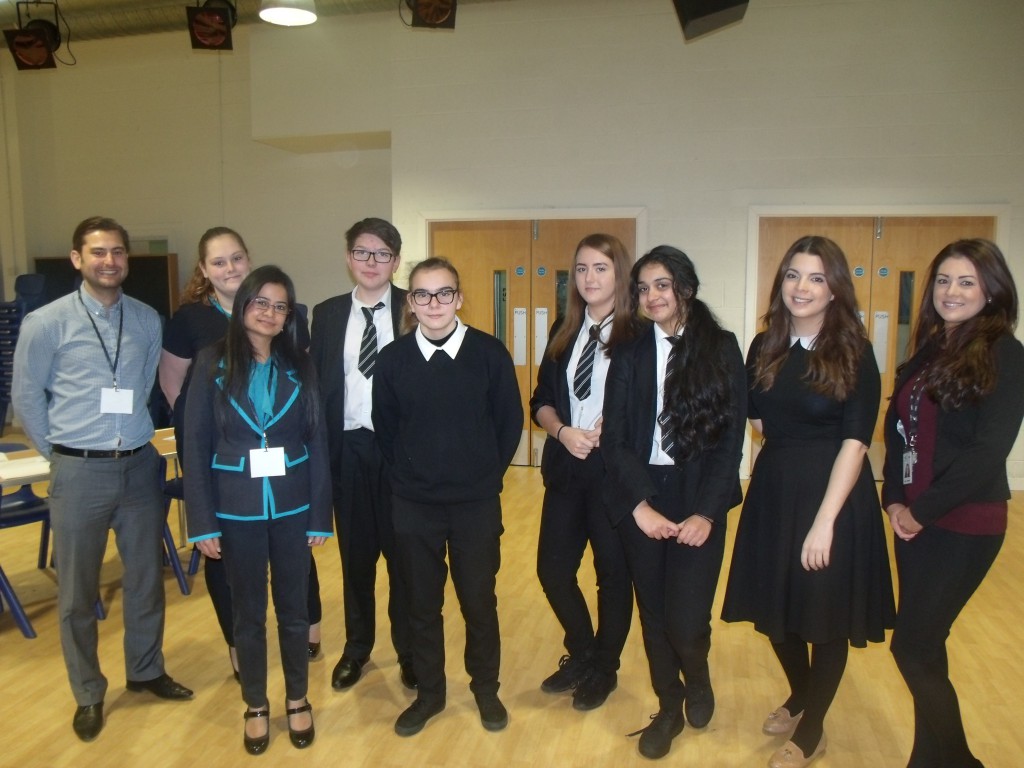 A former pupil has returned to Merrill Academy in Allenton as part of a team from Barclays Plc who are coaching young people on key employability skills.
Dominic Saneria left the school in 2003 and progressed onto Derby College where he studied IT. He started working life at EGG and now works for Barclaycard in Northampton.
He was part of the team who visited Merrill Academy recently to deliver the first stage of the company's Life Skills programme – devised to support young people into the world of work.
The session with students included interview skills and other programmes include CV writing and job search techniques.
Dominic said: "When I saw that we would be working with Merrill Academy I immediately volunteered for the sessions.
"I really enjoyed my years at Merrill and it was lovely to return to the school to see the facilities now which are so much better than in my day here.
"I know how difficult it is to enter the world of work and I wanted to do my bit to support young people at this important time in their lives and hopefully inspire them to aim high in their career choices."
He was accompanied by Derby-based Barclays employees Shweta Waria and Sam Rouse.
Merrill Academy teacher Yasmine Lamoudi, who heads the careers advice team at the school, added: "We are extremely grateful to the volunteers from Barclays who took the time to work with our students in years ten and 11 on interview techniques.
"Their first hand experience and advice has been a real inspiration to our young people and the resources that Barclays provide under the Life Skills programme will be invaluable in our on-going careers sessions at the Academy."