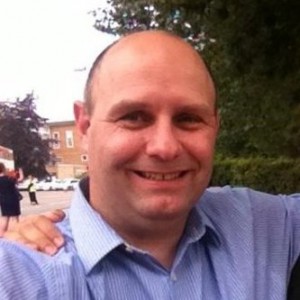 "I always wanted to follow my dad into the gas industry," Ian Palmer told the Derby Alumni Team. "I was fortunate that Derby College, which was local to me, provided the necessary education to allow me to study during my apprenticeship."
Ian studied for his qualification in Gas Service Engineering at Derby College as part of an apprenticeship scheme with East Midlands Gas Board (now British Gas). He is now the Director and Operations Manager of Cert-ain Certification Ltd, which involves "developing gas and other examinations for the building services sector."
Ian's career so far
"I started work at sixteen at East Midlands Gas Board / British Gas as an Apprentice Service Engineer," said Ian. As part of his apprenticeship, Ian studied at Derby College.
"The staff at Derby College were very dedicated and knowledgeable in their field," he said. Ian graduated in 1985 with a Distinction in Gas Engineering.
"In 1985 I gained the top marks out of over 500 apprentices to gain a National Award from City and Guilds in Gas Services," he said of his proudest moment.
He stayed on with British gas until 2002. "During my employment with British Gas I undertook many roles including Technician, Technical Sales and Trainer to name a few," he said. "I was involved with the regional 'Field Systems' training team which was part of the company's national re-organisation and computerisation of the gas service engineers' work and reporting processes.
"I left British Gas to join Develop Training, initially working as a Gas Trainer. I then undertook further study at Derby College to gain my certificate in Adult Education. I also undertook internal audit, assessor and internal verification awards.
"I left to join BPEC, where I spent ten years as their Operations Manager. I was responsible for the operation of the Certification Body, ensuring compliance with regulatory authorities including the United Kingdom Accreditation Service (UKAS).
"I am now a Director and the Operations Manager at Cert-ain Certification Ltd, which I set up in 2015."
Words of wisdom
We asked Ian if he had any advice for others hoping to find success in the gas industry.
"The gas industry in the UK is still very buoyant and offers a wide variety of career paths for all," he said. "I should seriously look at all the available options from craft apprenticeships to undergraduate positions. The gas industry continues to challenge me after almost 35 years and I still thoroughly enjoy the work."
The only thing Ian has found challenging is "getting the work life balance right… I'm still trying!" Now semi-retired, he's on his way to achieving that balance, and with a long, successful career record to show for his efforts.
Discover courses to help you get into the gas industry at Derby College