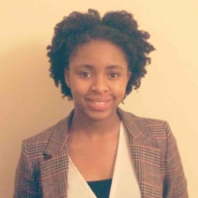 After studying her A Levels at Derby College, Jazmine is now studying Modern Languages with Business at university. She spoke to our Alumni Team about her passion for languages, her plans for the future (of which she has many) and the opportunities that studying languages has given her to travel the world.
Jazmine gained her A Levels in Business Studies, English Literature and French at Derby College.
"I did not specifically have a career in mind," she said. "But I always wanted to be in an environment where I could use the languages that I wanted to learn, specifically French and Spanish. This has then enabled me to look at a variety of industries from Investment Banking to Teaching roles.
"I think that Derby College really prepared me to be organised and also improve my time management. Also I gained skills in researching further on a topic that has been given to me, in order to gain better grades.
"I currently study Modern Languages with Business at the University of Nottingham. I've just finished my second year at university and now I'm preparing for my third year, which is done abroad. I'll be studying in La Reunion, an outside of France state, for half a year, and then I'll be in Madrid for the other half teaching English in schools.
"I've been exploring a lot of career options and I have to say my proudest moment is landing a Spring Internship at Goldman Sachs International for two weeks. It was a great opportunity that showed me new skills in a totally different industry. It really boosted my confidence.
"I also had the opportunity to study Social Mobile Journalism in Shanghai, China in summer 2015. During the experience I met people from around the world, and travelled around Shanghai and China – including getting to see the Great Wall of China!
"I still have no definite idea of what I want to do in the future, but I've been considering a career possibly in Linguistics, focussing on the study of languages and their evolution. This would require a Master's Degree, but I've got plenty of time yet.
"For the next few years I see myself travelling the world whilst teaching English as a foreign language. I love experiencing new cultures and if I get the chance to acquire another language at the same time, it'd be a big bonus! Arabic would be my next endeavour.
"Personally, I'd really advise those who want to go to university to study a language to go on a gap year first to get your own personal understanding of the language and gain confidence in speaking and listening. Speaking and listening is only half of what you're tested on, but if you've got that sorted, you've gained a very big advantage over your peers."
Inspired by Jazmine's story? Explore A Level courses at Derby College