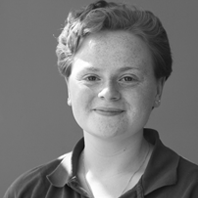 Digital Marketing Apprentice, Sophie Wright, chose her career path whilst studying her A Levels at Derby College. Here's what she had to say about her experiences and the benefits of doing an apprenticeship over going to university. Sophie also shared some very useful advice about succeeding in your apprenticeship and getting hired afterwards.
"College helped me to decide that exploring digital marketing was the right choice for me," she told our Alumni Team. Sophie finished her A Levels in ICT, Media Studies and English Language/Literature in 2015.
She began a role as an Apprenticeship Marketing Assistant at L.E.A.D IT Services just a few months later and completed her Level 4 Digital Marketing Apprenticeship there.
Sophie was offered a full-time job as a Marketing Assistant and IT Technical at L.E.A.D at the end of her apprenticeship, proving that perseverance pays off.
"That was one of the highlights of my career so far," she said. "Now I hope to progress even further and hopefully complete a qualification or apprenticeship in IT.
"It may sound like a cliché but earning while learning, gaining experience and getting a qualification at the same time was the best decision. I got to make a start on my career straight away instead of studying for another four years, meaning I'm now working towards promotions and higher roles far sooner than I could have done if I had chosen to go to university instead."
So, what's next for Sophie?
"In a few years' time I want to be either working as a marketing executive or manager or maybe even working more technically as part of the helpdesk team," she said.
Finally, Sophie had some important words of advice for others hoping to complete an apprenticeship, in any industry:
"Know your rights as an apprentice," she said. "And always work as hard as you can to prove yourself to the company and be taken seriously as a job candidate. Be willing to bring new ideas to the business.
"Also, keep up to date with news and developments in your industry as this will help with your coursework but also your job role in general. Connect and network with others in your industry – LinkedIn is great for this – and learn as much as possible from anyone you can learn from."