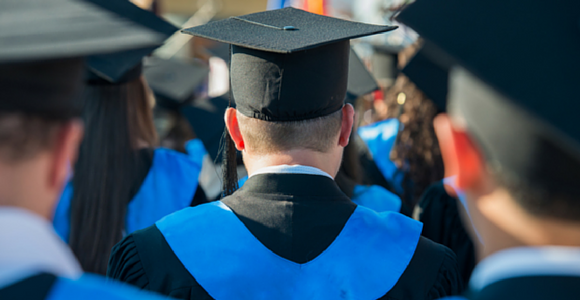 Is the next step in your education a university-level qualification? If you've completed you're A Levels, BTEC, Award, Certificate, NVQ or any other entry route to higher education, or you're returning to education and want help getting the grades so you can apply for a degree, read on.
You don't need to go university to have a successful career.
You can get a higher education (university-level) qualification at college that can be just as valuable to employers and will give you the skills you need for a successful career in your chosen industry.
Higher education courses open a lot of doors – including greater employment opportunities, higher salaries and increased long term career prospects.
Check out our higher education courses here
Studying at College is more affordable than university
Our degree-level tuition fees are significantly lower than those of universities whilst often still being validated by a university and recognised by employers. What's more, studying for your degree at a local college means that you may be able to save money by living at home.
You also get more value for money in other ways, as the class sizes tend to be smaller so you may receive more individual support.
What's more, you may be eligible for financial help for the duration of your course. Find out more.
It's easier to fit around your commitments
Worried about fitting in your studies in around your job, family or other commitments? Perhaps you aren't able to move to another city to attend a university? Studying higher education at college may solve these problems.
Many of our higher-level programmes are available on a full-time or part-time basis, and you don't have to move away from your local community. You can study in a familiar place at a time and pace that suits you.
It's more accessible for all ages and education levels
College isn't just for school leavers. We foster a culture of lifelong learning and many of our students are adults returning to education to increase their career prospects.
If you don't have the traditional qualifications required for university, perhaps because you've been away from education for a while, or you don't have the grades needed to apply via UCAS, you can get up to speed with an Access to Higher Education course.
Our Access courses are designed to give you the skills you need to study at university-level.
There are many types and levels of higher education qualifications to choose from
Higher education doesn't have to mean a three-year commitment and a mile-long dissertation at the end. As well as our Access to Higher Education courses, we offer (Hons) Degrees, Foundation Degrees, HNCs, HNDs, Higher Apprenticeships and more.