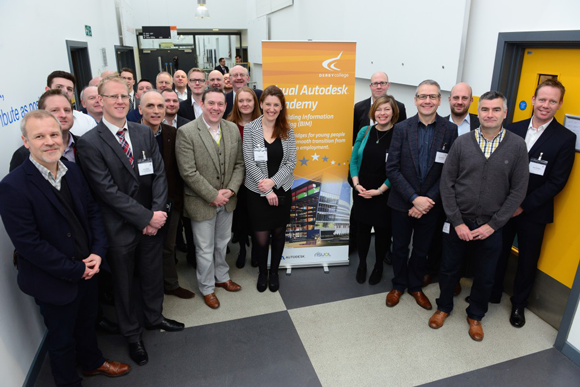 Derby College has launched the risual Autodesk Academy at the Roundhouse to upskill teachers and students in the latest Building Information Modelling (BIM) technology software.
IT software and hardware has been installed in a dedicated learning suite at the College to support the study programmes for further education and higher education Professional Construction and Engineering staff and students as well as apprentices and employees at local and regional businesses.
The Academy is a partnership between the College, Microsoft IT experts and construction industry software experts Autodesk and Cadline.
Autodesk are world leaders in 3D design and engineering software for manufacturing, building and construction. The company's certifications are industry specific validation of skills and knowledge, and can lead to accelerated professional development, improved productivity and enhanced credibility for students and employees in the industry.
Cadline have partnered with risual education and Autodesk as the industrial leaders in the sector delivering CPD workshops and training construction and engineering staff as new users on the Revit software and providing project and industrial support to students, enhancing their sector knowledge.
Derby College are again being sector leaders in addressing this skills shortage and widening their work with local employers and industry.  Construction and advanced manufacturing apprenticeships will be available through Derby College in partnership with risual, providing apprentices with the latest industry knowledge to the construction and advanced manufacturing sector.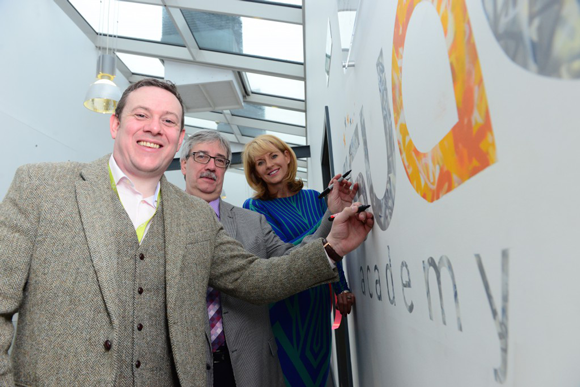 Derby College launched the risual Microsoft Academy in November 2015, which has been a great success in generating apprenticeship growth in the D2N2 LEP, and industry relevant workshops are already underway with 15 members of staff across the College being trained to become Microsoft Certified Educators.
risual Director of Education Chris Clifford explained: "The success of the risual Academy model has resulted in the expansion of the sectors to include Building Information Modelling (BIM).
"These qualifications and skills are in high demand and the Academy is therefore key to business growth.
Lee Mullin, Construction Technical Specialist at Autocad: "With building projects becoming increasingly complicated, Building information Modelling reduces the risks involved in construction with positive impacts on delays, safety and budgets.
"Furthermore, from April 2016, all Government departments can demand BIM as part of the procurement briefs for projects with the key objective of reducing capital cost and the carbon burden from the construction and operation of the built environment by 20% by 2020."
Derby College Business Development Director April Hayhurst added: "We work with a wide range of employers across all sectors to ensure they have the skills in place both now and in the future through our wide range of programmes from further education and apprenticeships to higher education and management training.
"Our continued partnership with risual will enable our own students and apprentices to have access to the latest software that will enhance their study programmes and better prepare them for the world of work.
"The new facilities will also be greatly welcomed by local and regional employers as part of their workforce development programmes to upskill their staff and increase their competitive edge.
For more information about courses and apprenticeships please contact Derby College Business Development team, Tel: 01332 334826 or email lee.pratt@derby-college.ac.uk