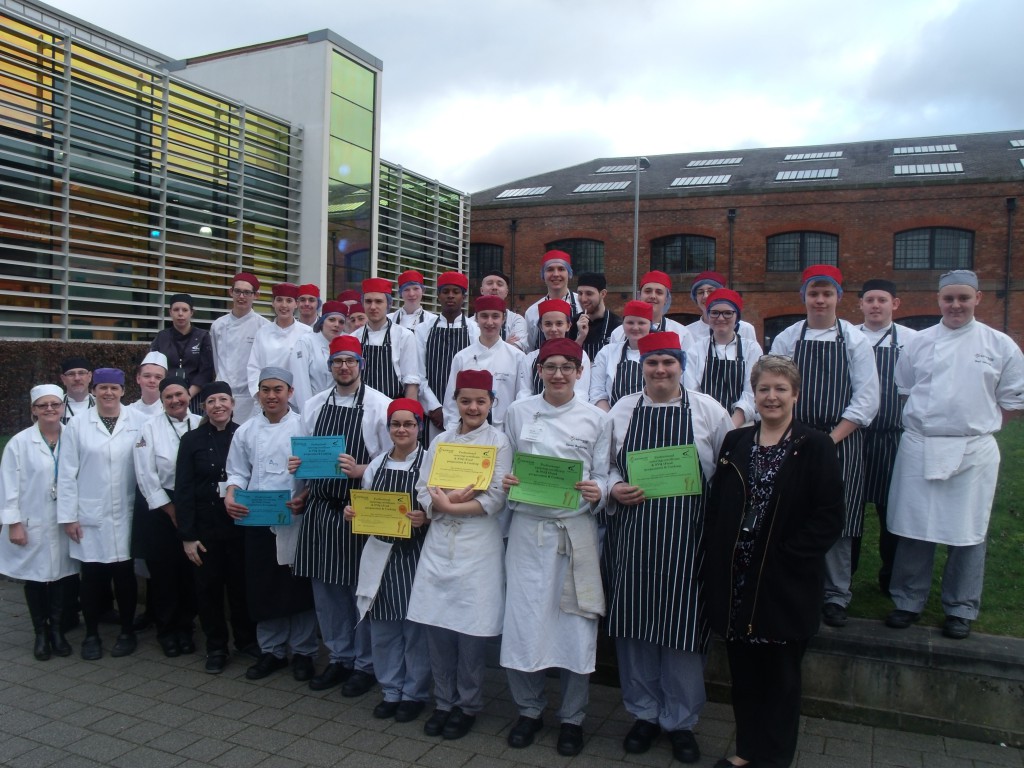 Catering and Hospitality students at Derby College and Buxton and Leek College went head to head in a Cook Off challenge held at Derby College's Engine Shed training restaurant at the Roundhouse, Pride Park.
The students worked in pairs from each College and had two hours to prepare two portions using set ingredients including chicken, potatoes, mushrooms and shallots and then a desert of their choice.
Derby College Course Leader and competition organiser Amanda Brailsford explained: "This is the first time that we have joined up with Buxton and Leek College for the event and it was a huge success.
"The standard amongst these level one and two students was extremely high and it was good practice for them to work alongside new people to develop their teamwork, communication and of course cookery skills."
Buxton and Leek College Chef Lecturer Sarah Gray: "Everyone worked well together and it was great experience for our students to be in a different kitchen environment."