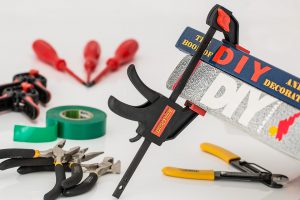 Derby College has expanded its 'Learning for Leisure' programme of short evening courses aimed at enabling people to take up a new hobby.
There are currently two courses underway – DIY Home Plumbing and Pottery which are both aimed at those with little or no previous experience.
The Pottery classes, held at the College's Joseph Wright Campus in the city centre, will be followed by another six week course, aimed at more beginners and those who want to improve their skills.
The weekly two-hour evening courses start on Tuesday March 22 and include tuition in throwing, coiling and hand-building techniques.
These will be joined by three further courses aimed at beginners in Holistic Therapies, creative writing and dressmaking.
A five-week Introduction to Holistic Therapies will start at the Roundhouse in Pride Park on Tuesday February 23. The course is aimed at those people wanting to do Holistic Therapies for family and friends at home and will cover body massage, Aromatherapy, Reflexology, Indian head massage and Reiki.
On Wednesday February 24 there will be an evening taster session about creative writing – looking at how to hone writing styles with fun and constructive writing exercises to help participants gain confidence to tackle the different stages of story writing. The four-week course will then start on Wednesday March 9.
A dressmaking taster session will be held at the Roundhouse on Thursday February 25 with learners bringing an item of clothing that they want to finish off or adapt. This will be followed by a four week course starting on Thursday March 3.
Derby College's Rebecca Jones-Watson said: "The first courses under the Learning for Leisure programme have been a huge success with great feedback from people who have enjoying learning a new skill and making new friends.
"We look forward to expanding the programme to include a wider range of practical skills that will help people take up a new hobby and enjoy learning in a relaxed environment and at their own pace."
For information about the Learning for Leisure courses at Derby College, please call 0800 028 0289 or visit www.derby-college.ac.uk