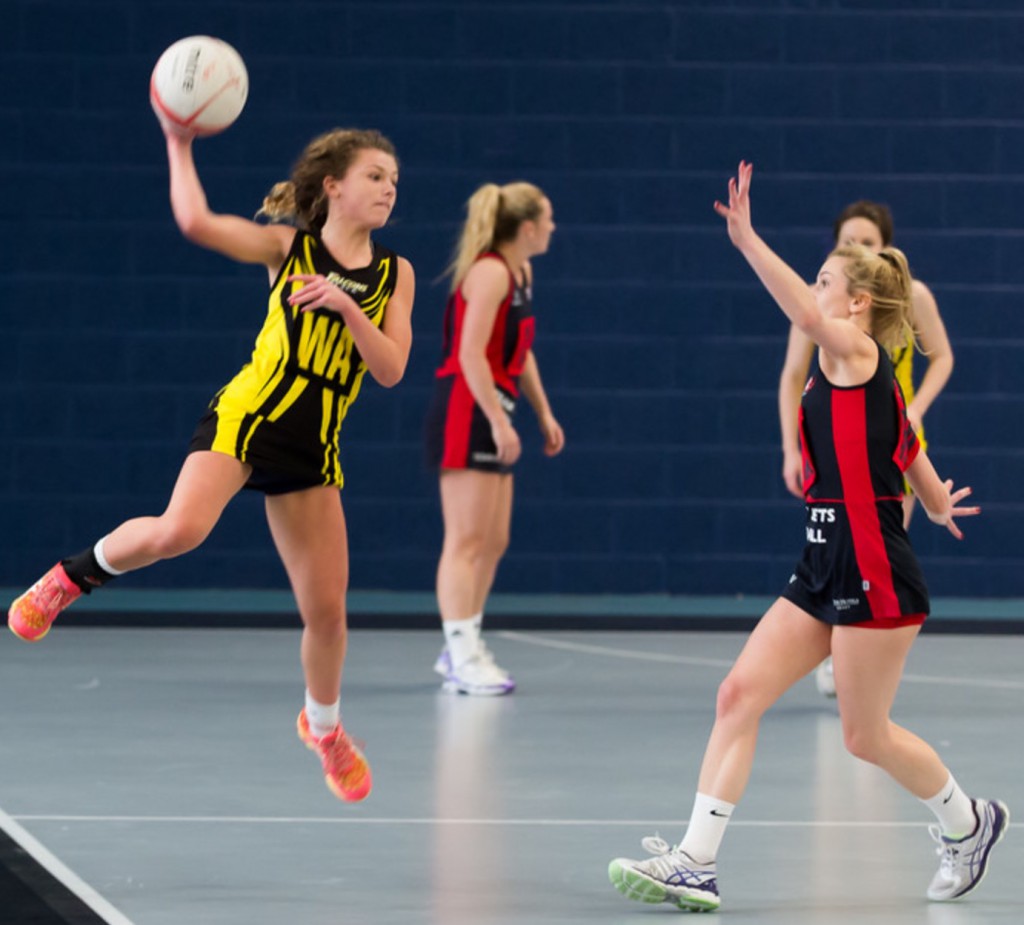 A Derby College student has been selected for the England Colleges' netball squad to compete at an elite level of the sport.
Cherese Naylor (17) from Codnor is studying Sports Coaching and Development at the College's Broomfield Hall campus in Morley.
She plays Centre and Wing Attack for the Loughborough Lightning team in the national performance league and, as part of the English Colleges' team will play against other national sides and in the national super league.
Cherese, a former pupil of the Ripley Academy, has played netball since she was eight-years-old. She combines her College course with daily strength, conditioning and fitness training as well as netball coaching and playing matches.
Cherese said: "I went for trials for the squad and was delighted to be accepted.
"This is an opportunity to play netball against some of the other top teams in the UK.  My ultimate goal is to play netball for England on an international stage so I hope that this will get me further towards that ambition.
"The only downside is that we have to fund ourselves to be part of the squad and attend training and matches throughout the UK.  I am therefore working hard to raise sponsorship to enable me to take all the opportunities open to me."
Derby College Sports Lecturer Kevin Bunting said: "Cherese fully deserves this chance to play at a top level in this sport.
"She has a great attitude to her academic studies showing that education and elite sport work well alongside each other
"As a College, we fully support our students who compete in sport at an elite level and ensure that their match and training commitments successfully combine with their College courses so that they gain qualifications that will be invaluable to them in their future careers."
Any business or individual able to support Cherese is asked to contact naylorcheryl@aol.com