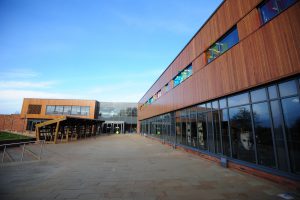 Derby College's Ilkeston campus is opening its doors to the public for an information morning on Saturday April 1 between 10am and 12 noon.
As well as a wide range of demonstrations, there will be the opportunity to try out various skills which are based at the £10 million purpose-built campus in Pimlico.
Head of Ilkeston Campus Helen Jefferson said: "The full and part time curriculum offer at Ilkeston is very vocational focused from Engineering and Construction to Hair and Beauty and Health and Social Care – ensuring that young people and adults alike have the employability skills they need to get a job and progress their careers.
"The multi-million pound investment in facilities here enables learners of all ages to realise their full potential and gain the valuable work and life skills that are so vital in these demanding economic times, both for themselves as individuals and for local employers.
"The information morning is an excellent opportunity for people to come and see the facilities for themselves, try their hand at some of the skills on offer and find out more about the study programmes available for young people and adults in the Erewash area."
For more information please visit www.derby-college.ac.uk or call 0800 028 0289.