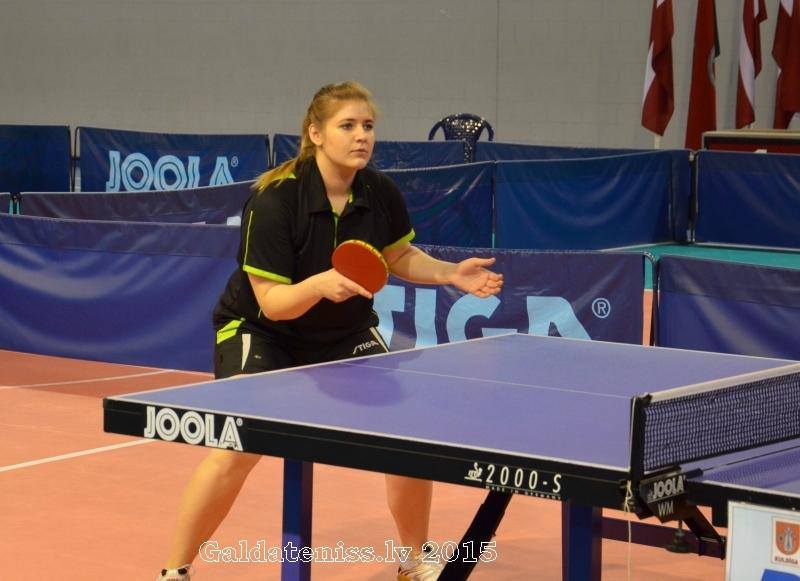 A student at Derby College has been selected to play for her native Latvian table tennis national team in the world championships in Kuala Lumpur next week.
Diana Rusinova (19) came to the UK from Latvia with her family in 2012 and is studying Travel and Tourism at Derby College's Roundhouse campus in Pride Park.  She is a member of Draycott and Long Eaton table tennis club and has represented Derbyshire in UK competitions.
She will join the Latvian senior team in Kuala Lumpur for the world champions (February 28 to March 6) and is hoping for continued success in the team competition which will take place this year with the individual world championships happening next year.
Diana started playing in primary school in Latvia and was invited to train with a development squad when she was eight years ago.
She played for the Latvian junior national team and in five European championships both as an individual and in the pairs' competitions.
She has won a host of medals including silver in last year's Latvian national championships and is the reigning Baltic States' junior champion.
She said: "Latvia is a small country and most of the players now live around the world so I am looking forward to meeting up with my team mates to head out to Malaysia.
"I have continued playing in the UK – training and competing about four times a week – and I also do fitness and strength training in the gym five times a week so I hope to do well in the competition.
"I am really enjoying playing for the club here and it works well alongside my College studies."