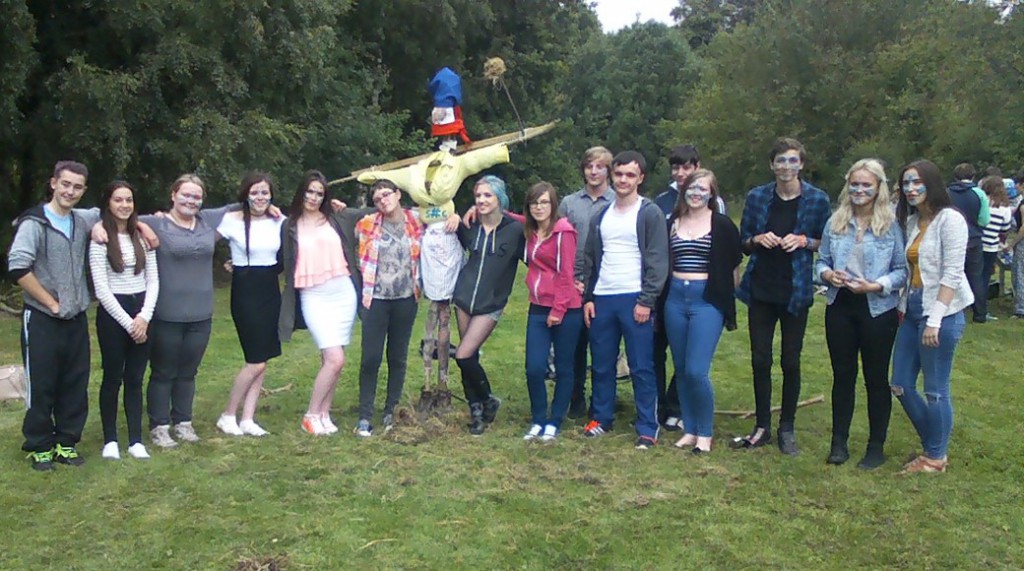 Community groups and individuals are being invited to apply for support from young people taking part in the National Citizen Service (NCS) programme this summer.
This year just over 1,000 young people will be taking part in a four-week NCS programme over the summer holidays. National Citizen Service (NCS) is a flagship government programme that provides a transformational experience for all 16 and 17 year olds in England and Northern Ireland.
NCS aims to promote a more cohesive, responsible and engaged society by bringing young people from different backgrounds together to make a difference in their communities. It also enables young people to develop important skills that they can take with them into the world of work.
Participants take part in adventurous outdoor activities and learn new skills while living away from home. They also plan and deliver their own social action project that makes a real difference to their local community.
The programme in Derby City, Erewash, Amber Valley, Derbyshire Dales and Bolsover is run locally by Derby College on behalf of Ingeus as part of its work to improve young people's employability skills.
Derby College programme manager Maria Banks explained that hundreds of local projects had already benefited from the NCS programme locally in the past four years and the summer 2016 programme would see the largest number of young people involved so far.
"A key part of the programme is for NCS participants to plan and deliver their own community project.  This could be anything from raising money and then organising a family fun day to working on an older person's garden to help improve their quality of life.
"We have worked with a wide range of charities and community organisations over the past four years but are keen to hear from smaller groups and individuals who need the support from these creative and enthusiastic young people.
"Previous years' NCS programmes have been a huge success and provided young people with a fantastic opportunity to make new friends, learn new skills and then make a real difference to local communities by volunteering their time in a project that they themselves had chosen and developed.
"The programme gives young people a constructive way to begin their journey into adulthood after they leave school. Participants gain lifelong skills from the scheme by working together to budget and plan, whilst also engaging with their local community."
The programme starts with a week's  residential trip designed to challenge the young people to join in with a wide range of outdoor activities.
Teambuilding as well as life and employability skills are the focus of the second residential week based at Derby College's Broomfield Hall campus and the University of Derby.
In the third and fourth weeks of the programme, the groups plan and deliver their community projects based across the city and county.
Local projects supported by NCS participants have included:
Renovating the outside of The Laura Centre in Derby who support bereaved children and young people
Creating a short film about road safety for Derbyshire Fire and Rescue Service
Working with a visual arts charity to design and create a community mural in Normanton
Supporting Trident Reach young people's charity in Swadlincote by raising money to buy art supplies and gardening tools, and to hold events for local families
Raising money for residents at Green Gables, a Leonard Cheshire residential home in Alfreton, through a music event, busking and a flash mob, bag packing and cake sales
Buying new leisure equipment for Derby Shield to support young adults with learning difficulties
Transforming the outdoor garden space for Derby Women's Centre
To find out more about the community support available through NCS East Midlands, please call 01332 387416 or email ncsderby@derby-college.ac.uk.
To find out more about NCS or to sign up visit NCSINGEUS.CO.UK or call 0121 386 6910.