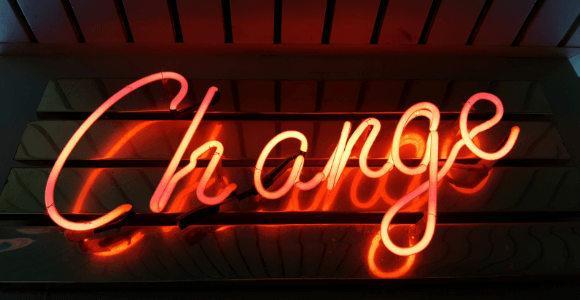 If you want to change your career but are worried about starting all over again, perhaps you should consider the examples set by these famous people who started out in entirely different careers than the ones they eventually found success in. 
Celebrity Chef, Julia Child, originally worked in advertising and media and even secret intelligence, before she found her true calling in the kitchen.

 
Fashion Designer, Vera Wang, started out as a figure skater and a journalist and eventually entered the fashion industry aged 40.

 

The founder of Spanx slimming underwear was once a door-to-door office supplies saleswoman. She quit her job aged 30 and is now a billionaire.

 

Harrison Ford was a carpenter for fifteen years before taking the role of Han Solo in Star Wars, launching his acting career.

 

Writer of sci-fi hit, The Martian, Andy Weir, was a Software Engineer before becoming a bestselling author.

 

Brandon Stanton, the photographer behind Humans of New York, was once a Bonds Tradesman. He's now partnered with the UN, published several books and travels the world taking photos.

 
Ellen 

Degeneres

 was a paralegal and oyster shucker before becoming a comedian and famous talk show host.

 
Of course, it's not just celebrities who can be masters of the career change.  
The BBC recently interviewed a number of individuals who changed their careers late on. Betsy Finocchi ran a sporting goods store before training to become a lawyer in her forties.  Brooke Hender, an actor, has just become a cognitive hypnotherapist at 51. Stephen Millett, a teacher, enlisted in the army at 38. Marian Newman was a Forensic Scientist before becoming a Fashion and celebrity Manicurist. Elaine Slater was a model before studying psychology and is now a Psychologist. Eve Kalinik was a PR Director before changing careers to become a Nutrition Therapist.  
All of these stories just go to show that changing your career is an option no matter where you are in life or what stage you're at in your career. Starting again and retraining may sound scary, but taking on the challenge can bring huge rewards. 
According to statistics, the average person will change jobs five to seven times in their working life. 
There are a number of valid reasons why you might decide to change your career.  
You're stuck in a routine and you need a new challenge. Learning the new skills and knowledge you need to start a new career is a great way to add purpose, engagement and passion to your life.

 
Your career no longer lines up with your values. When you started your current career, perhaps money was the most important thing in your life, and now you want to create a better balance between your work and your life. Maybe the need to chase 

bigger payche

que

s has transformed into a desire to make a meaningful difference in the world – or maybe it's the other way around! Maybe you just want a job with more financial security to support your family.

 
You want to turn your hobby or passion into your full-time career. 

 
You're unhappy in your job and just want a change. If you're dissatisfied with your working life

 

this feeling 

can 

trickle

 

into your personal life too, affecting your overall happiness.

 
Where to start with changing your career? 
Consider your options – Think about the areas of work that interest you – do you want to work in a whole new industry, make a move within your industry, or develop in your existing role?
Consider which values are important to you – is it your salary, work/life balance, responsibilities, location or something else?
Assess your existing skills, including your transferable skills
Think about further study – There are flexible studying options, such as part-time courses and short courses, which makes re-training for a new career much easier for those juggling other commitments like family, or a full-time job they need to maintain whilst they look elsewhere
What about finances? Many people are eligible for financial help, such as the 19+ Learners Loan, to help with the cost of their studies.