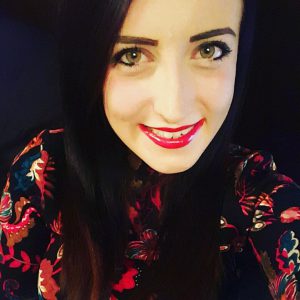 After graduating from Derby College with four A levels under her belt, Sophie Hoodless was accepted onto the BSc (Hons) Psychology with Counselling course at the University of Greenwich. Now studying for her Master's, Sophie spoke to our Alumni Team about life at university and how Derby College helped her get there.
"My time at Derby College defined my interests and made me a lot more independent," said Sophie. "My current university course requires you to work self-sufficiently, and Derby College prepared me for that."
Sophie has progressed to studying for a Master's degree in Forensic Mental Health at Nottingham Trent University.
"Switching back into academic-mode was a challenge," she admitted. "I finished my BSc in 2015 and began full time work. Going back to university after a break was the most challenging part, but it's worth it."
Sophie also told us about the best part of studying at university after college:
"Being on a course with like-minded individuals, and seeing the difference in opinions we all hold is great," she said. "As this is my Masters course, a lot more is expected of you, so it's nice to have a group of people who share the same academic and social interests."
Having a support group around her has clearly helped, as Sophie is planning to continue studying until she has got her PhD.
"Don't let anything put you off going to university," she said. "If you feel it is right for you, go for it. Also don't feel pressured to go if you don't think it will help or if it isn't right for you."
Have you considered Higher Education courses at Derby College?