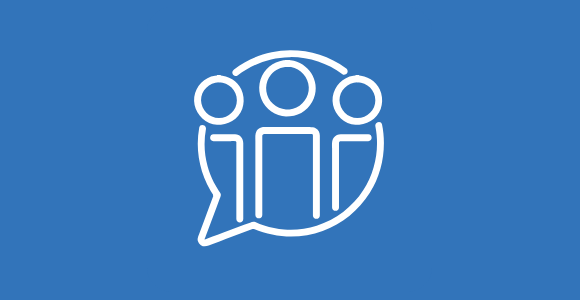 If you don't have a LinkedIn profile in today's business world, you're putting yourself at a disadvantage.
94% of recruiters now use LinkedIn to vet job candidates.
Your LinkedIn profile can be used to, as LinkedIn themselves explain: "express your personal brand in 2,000 characters and glorious 3D, creating a dazzling picture of who you are and what makes you great".
As a result, it can be daunting putting yourself out there for the first time on LinkedIn. It's vital to put the time into building an effective profile that attracts employers – otherwise it could have the opposite effect you were hoping for.
Here are our best tips for writing your first ever LinkedIn profile, and making it count.
1. Choose a good profile photo. It should be friendly and professional, and just of you. Avoid cropping your face out of a group photo on a night out. On the other hand, don't use your passport photo either as this can look too serious.  If you don't have an appropriate photo it's worth taking the time to take one, as it's the very first impression visitors to your profile will have of you.
2. Take advantage of the custom URL field. When creating your profile you have the option to choose your own URL instead of the random combination of numbers allocated automatically. Ideally you want the URL of your profile to read:  (linkedin.com/yourname). This makes it easier to share and remember. To change your URL simply click "Edit" next to the URL, write what you would like and then save it.
3. Write an effective headline. The easy way to create your headline is to simply write your name and your job title. This is fine – but you can also use this section to make your profile stand out. Think about what your specialism is, what makes you valuable to an employer or why a potential employer should delve deeper into your profile. The key to any headline is making the reader move onto the next bit, so why should your LinkedIn be any different? Speak directly to the people you want to attract, be specific, succinct and creative – and remember to use keywords.
4. Speaking of keywords – these are essential for ensuring your LinkedIn profile gets seen by the right people. Potential employers and recruiters can search LinkedIn for potential candidates. The words they use to make this search are the keywords that you need to pepper throughout your profile in the summary and experience sections to ensure you appear in the results. One easy way to do this is to look at the job descriptions for roles that you would like to apply for. Which words appear most frequently?
5. Your summary is your chance to show off your passions, skills, qualifications, ambitions and achievements in a compelling way. Nevertheless it should also be short and to the point. Try to use 250 words or less as it is a summary after all. To add impact, if you have any numbers or statistics that show your credibility, use them.
6. When writing anything on your profile in general, the tone should be friendly, warm and show personality whilst still staying professional. Avoid buzzwords and end with a call to action, such as asking them to message you, follow you on Twitter or visit your website.
7. Write your work experience section just like you would your CV. The aim is to highlight your accomplishments and key responsibilities in an engaging way, demonstrating what you did, how well you did it and what effect it had. Remember to use numbers and keywords.
8. Finally, don't be afraid to flesh your profile out with projects, volunteering, languages, and anything else you can to make yourself stand out.